A twist on the original String Bean Casserole. This dish is packed with flavors and is a healthy alternative. Using a cast iron skillet will allow this dish to hold its heat well and you can serve directly from the skillet. Clean-up made simple!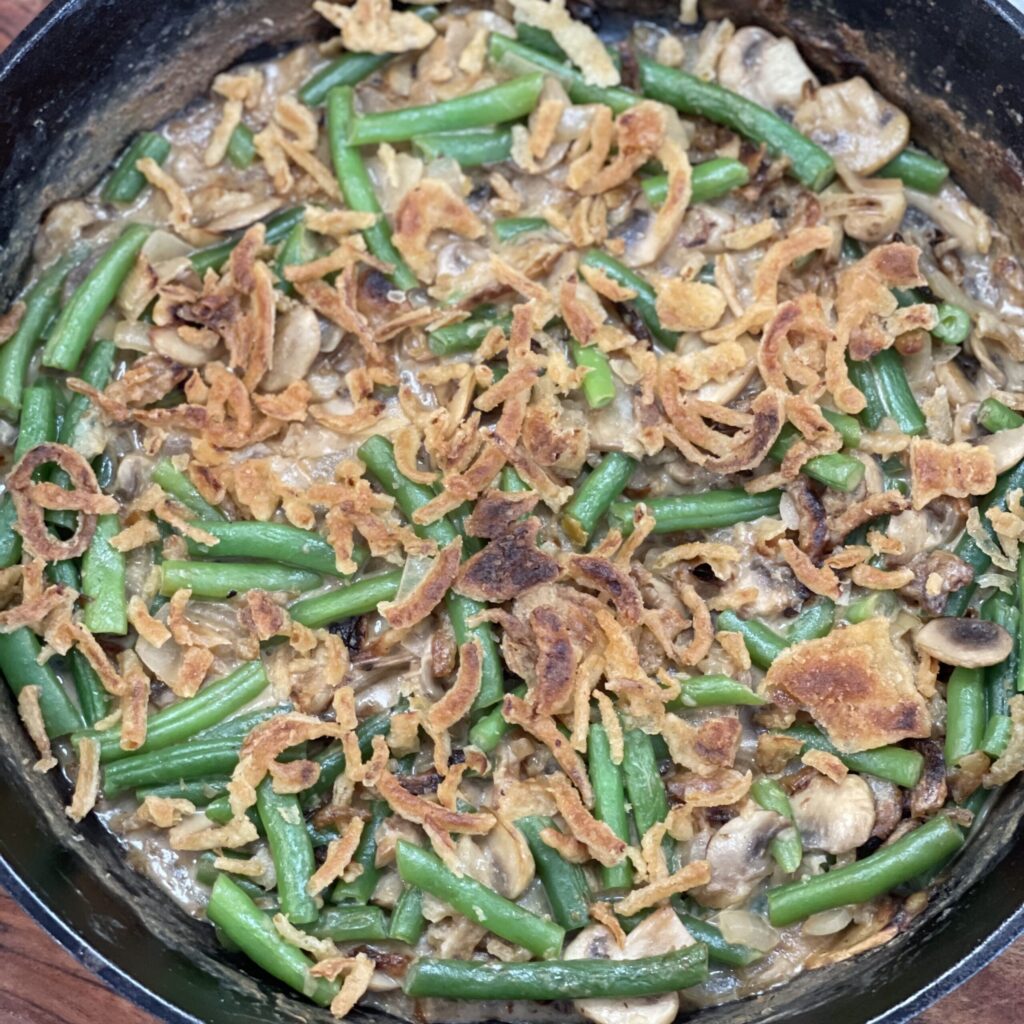 Other recipes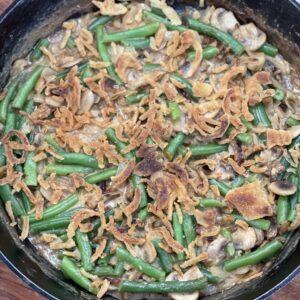 Cast Iron Skillet String Beans
Ingredients
1 lb. string beans trimmed and blanched (see instructions below)
2 cups crispy onions
1 med onion diced
2 cups mushrooms
2 tbsp all purpose flower
1/2 cup chicken stock
1/4 cup half and half
2 tbsp olive oil
Instructions
Blanching String Beans
Add string beans to boiling water and cook for 4-5 minutes. The remove and add to a bowl of ice water. Once the beans are chilled you can strain out the water and they will be ready to use in the casserole.
Cast Iron Cooking
Heat the olive oil in the cast-iron skillet and cook the onions on medium heat for 3-4 minutes.

Add the mushrooms and to the onions and continue to cook for 4-5 minutes,

Add the flour and and using a whisk mix it through.

Once combined, add the chicken stock and simmer for 2 minutes on med-low heat. Then add in the half and half, Cook until the sauce thickens, then add in the string beans. Next, you will broil the crispy onions
Broil the Onions on Top
Spread the crispy onions evenly over the string beans. Broil until the crispy onions are golden brown (2-3 min) Do not walk away from this step as the onions can burn.
Video