When you think of fall, what comes to mind? For me, a crisp evening by the fire and enjoying the best fall meal I know to cook. So let's get down to the 10 best fall recipes for 2023.
Disclaimer: This article contains affiliate links that I receive a small commission at no cost to you.
What are the best fall recipes?
The best fall recipes should be warming to the heart. Soups and crock pot meals can really give you all the vibes that fall food has to offer. We will cover our top recipes for 2023.
What are the top 10 best fall recipes?
The best fall recipes are made with squash. Fall and squash are like salt and pepper.
Acorn Squash is an amazing vegetable in addition to being loaded with nutrients. Stuffed acorn squash is next-level delicious. It is the perfect fall dinner idea. Just slice in half and place on a sheet pan and bake until soft. Stuffed Acorn Squash is topped with turmeric ground beef.
You bake together until golden brown. The flavors are delicious. Cook for a weeknight dinner and it will quickly become a family favorite meal!
Key Features
Acorn squash is rich in nutrients
The recipe can be made in 1 hour or less.
The bursting of flavors includes turmeric.
Leftovers are simple to reheat and delish.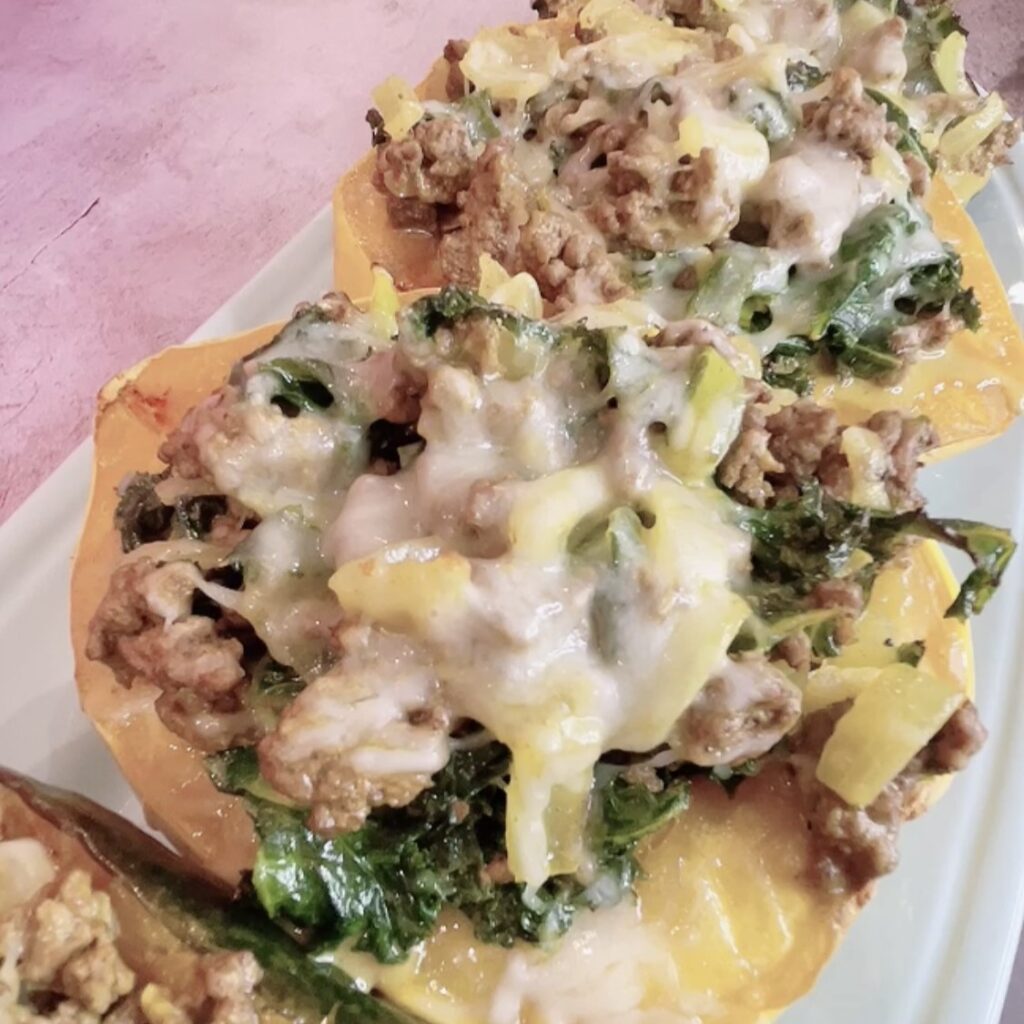 French Onion Soup
Let's talk about the ultimate fall soup! It's a hearty bowl of soup that will warm you up on those cozy fall nights. It's best served in a crock so you can broil the cheese on top to a gooey goodness that will melt in your mouth. It may not be a quick and easy recipe but it's so worth the extra love that it takes to make this hearty, delicious soup.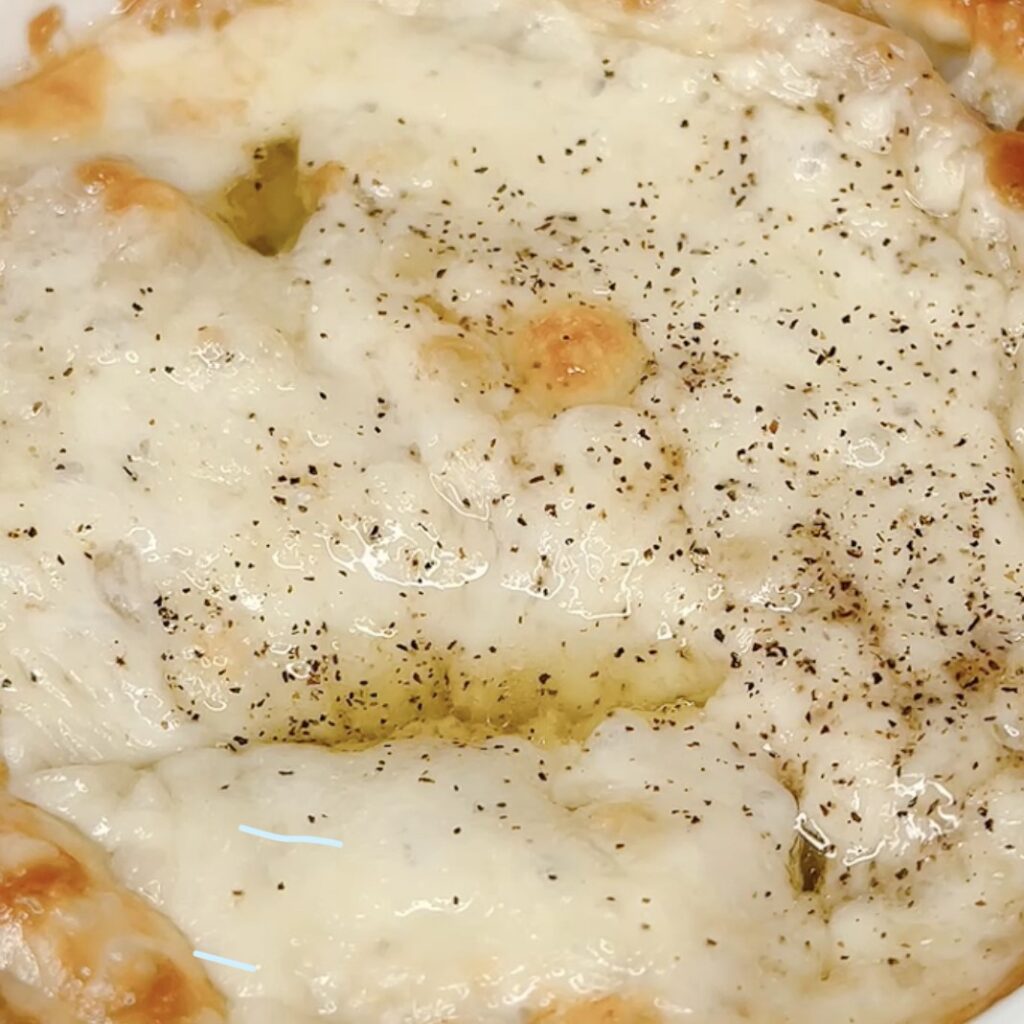 One Pan Chicken and Veggies
One-pan meals are perfect for busy weeknights. The chicken and vegetables are dressed with a homemade teriyaki sauce. They're cooked on one pan to cut down on time and clean up.
The veggies can be swapped out for whatever you love. Green beans, brussels sprouts, snap peas, broccoli, carrots. The list of veggie ideas can go on and on. Serve with a side of jasmine rice or pasta tossed in olive oil and fresh lemon.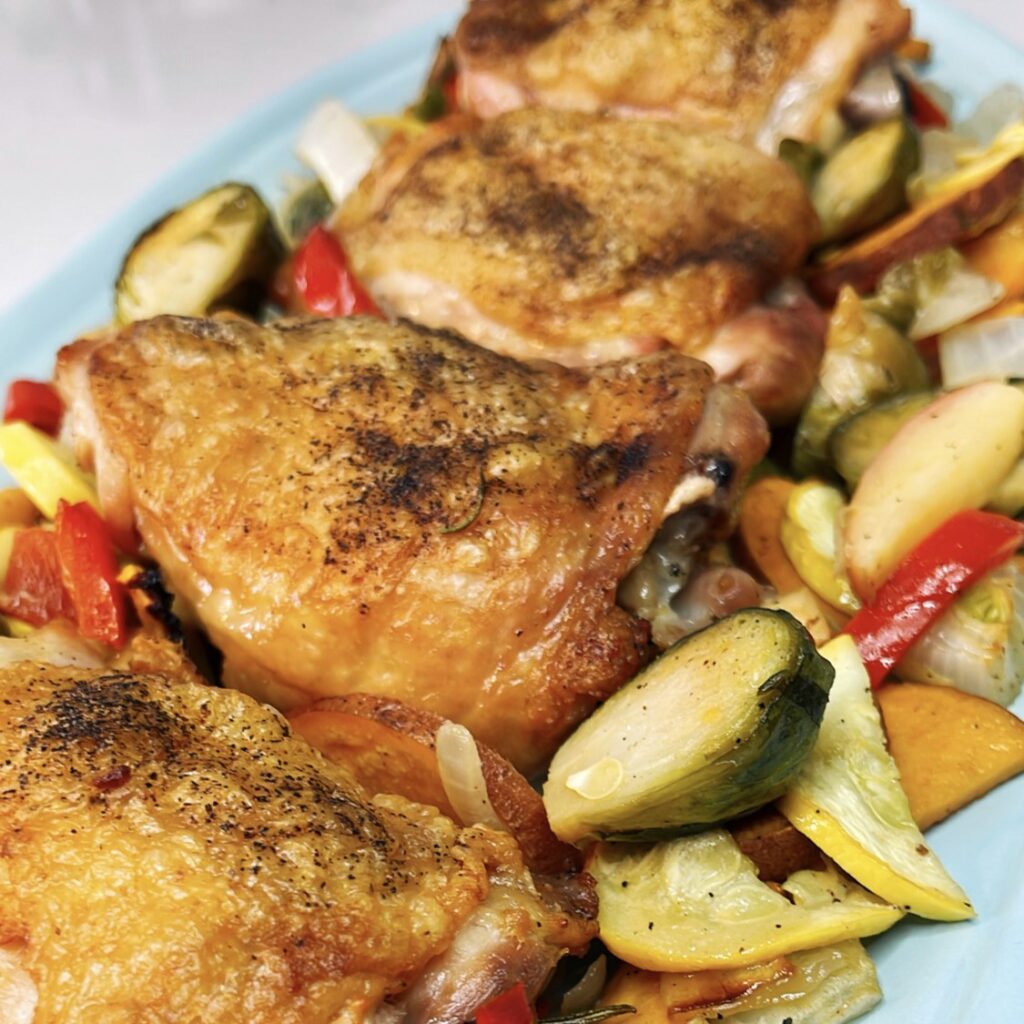 Crock Pot Chicken Noodle Soup
The best fall dinner can be made with little to no effort. Chicken noodle soup for the win! All fall dinner recipes in a slow cooker are winner-winner chicken dinners. Boneless chicken thighs can be used to create a delicious flavor. Use spaghetti pasta or stick with the traditional noodles for soup. My favorite is penne pasta.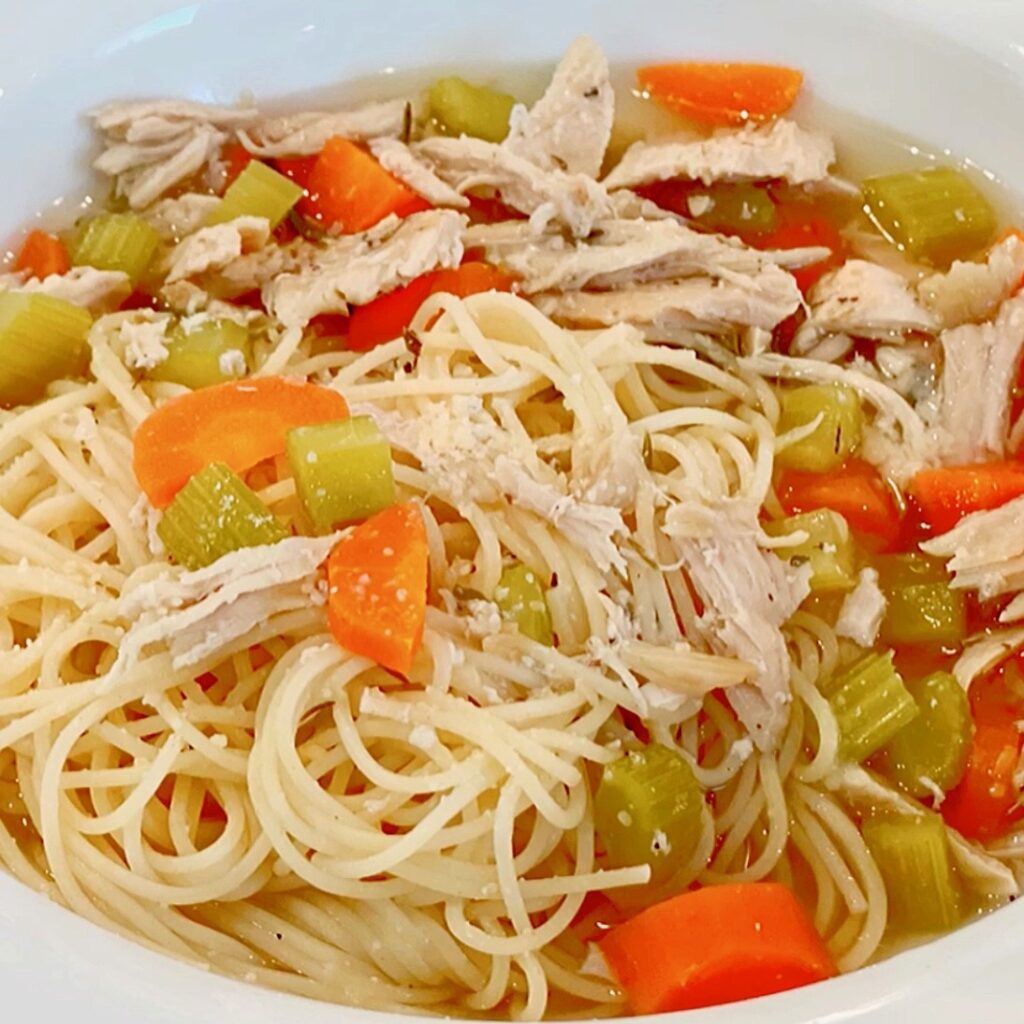 You can prep early that morning and enjoy all afternoon snuggling up on the couch with your whole family. Even the kiddos will love a good homemade chicken noodle soup.
Chicken Taco Chili
If you're a sports fan, this meal is perfect for Sunday game day. It's another slow cooker chicken meal that you can easily prep the morning of. I just love easy fall dinner ideas that are delicious, quick, and easy. To add a little kick to your recipe, a smidge of curry powder is a perfect choice.
You can also substitute the chicken for beef or Italian sausage. The ultimate comfort food! Top your chili shredded cheese, sour cream, avocado, and lime. YUM!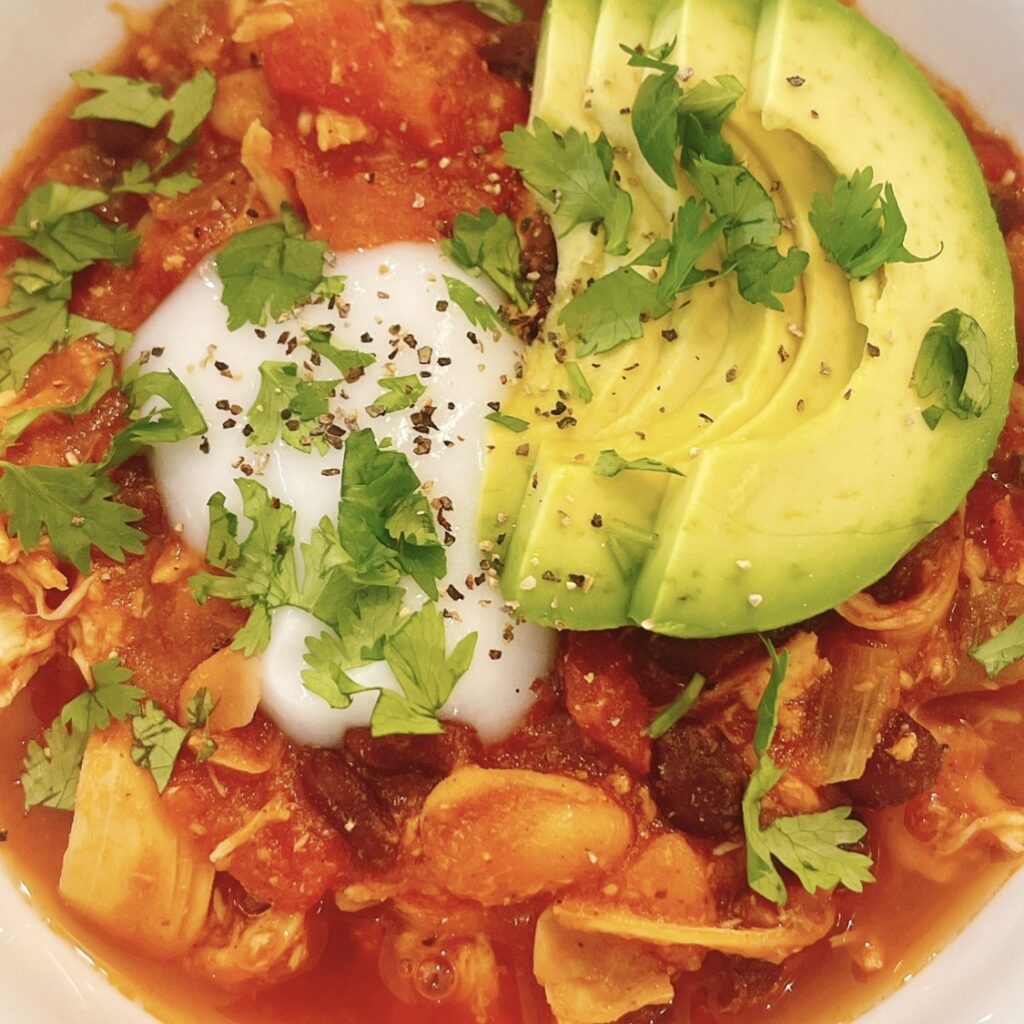 Dominican Pork Chops
Pork chops make for a perfect fall dinner idea. Using a cast iron skillet makes this dish simple and delicious. The sauce is perfect over rice. The pork chops are seared on the skillet and then roasted in the oven to finish cooking. The idea is to keep the pork chop tender and the skillet is perfect at achieving this.
You can serve the pork chops with a delicious side dish. Egg noodles, sauteed kale, roasted butternut squash, acorn squash, or an arugula salad with candied walnuts and goat cheese are something the whole family can agree on.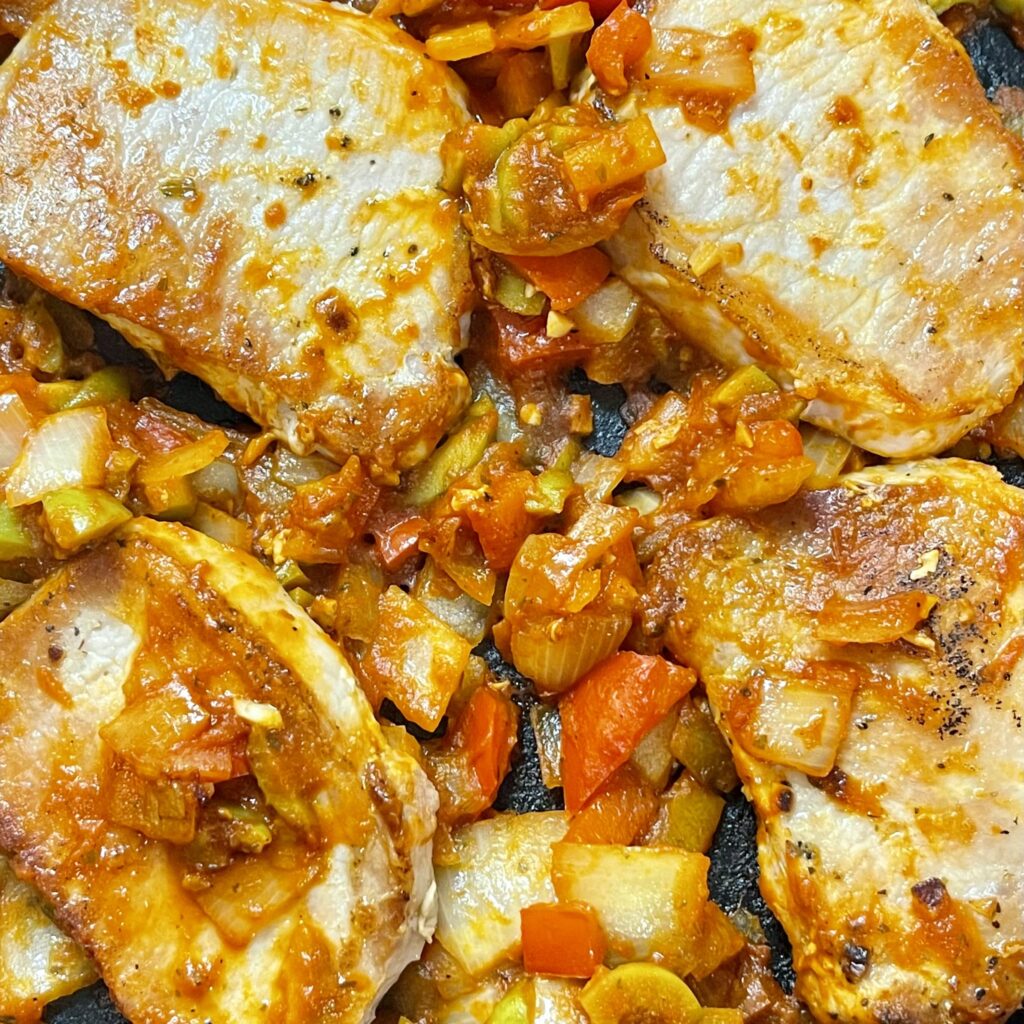 Sweet Potato Hash and Egg
All fall recipe ideas are not just dinner recipes. This healthy breakfast is made to impress, and it's also delicious. The sweet potatoes are seasoned perfectly and the added kale is hearty to the recipe.
You use a one-pot cast iron skillet and place it in the oven once you add the eggs. The skillet helps roast the sweet potatoes and cooks the eggs evenly. The kale chars perfectly and gives the recipe the best flavor. If you want to add breakfast meat, try adding sausage to this dish. It's a dish that you will make over and over.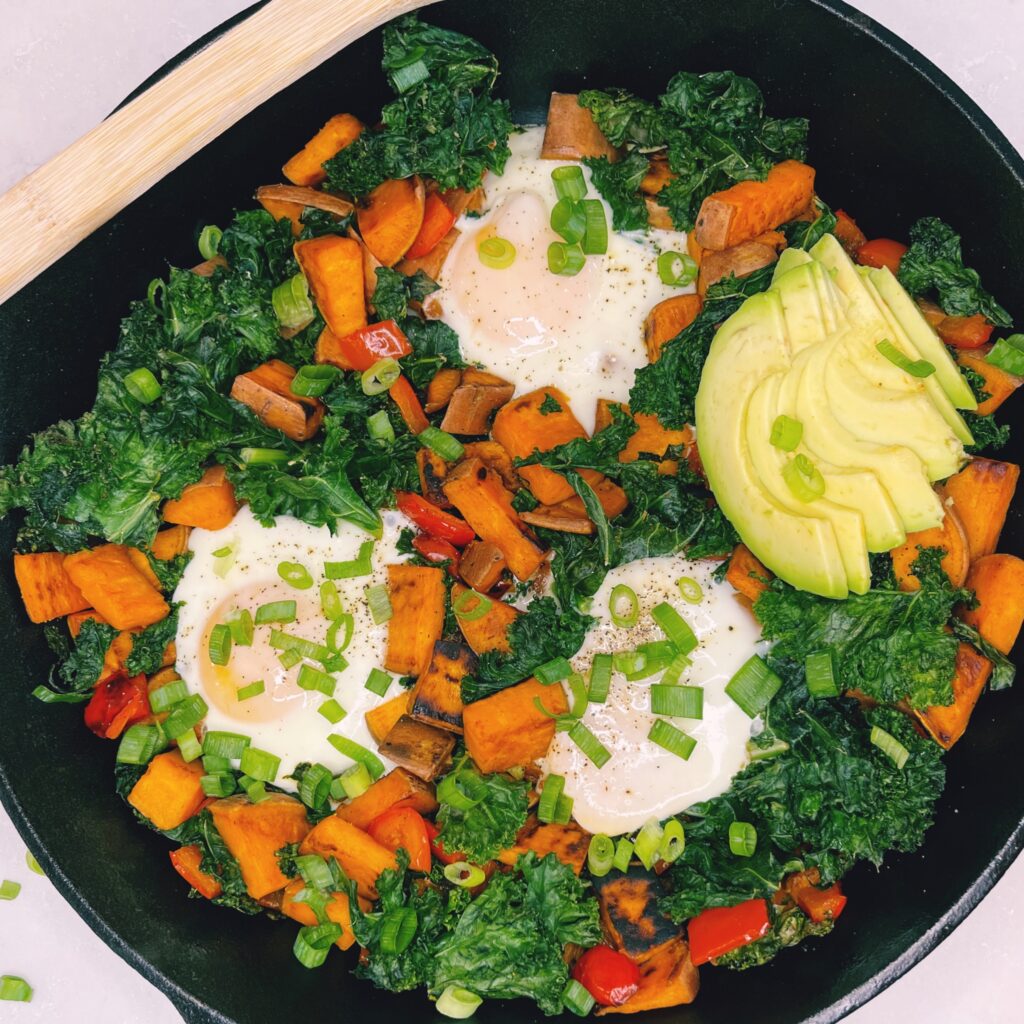 Pumpkin Oatmeal Pancakes
Calling on another amazing breakfast recipe! Pumpkin pancakes are delicious BUT Pumpkin oatmeal pancakes are next-level delicious. Meal preppers, I'm talking to you on this one. You can make a huge batch and freeze it.
In the morning just pop in the toaster oven and your breakfast will be healthy, and delicious and you'll be ready to tackle the day. Find a nonstick skillet that you know is safe and won't release any harsh chemicals into your food. One that you can use for years.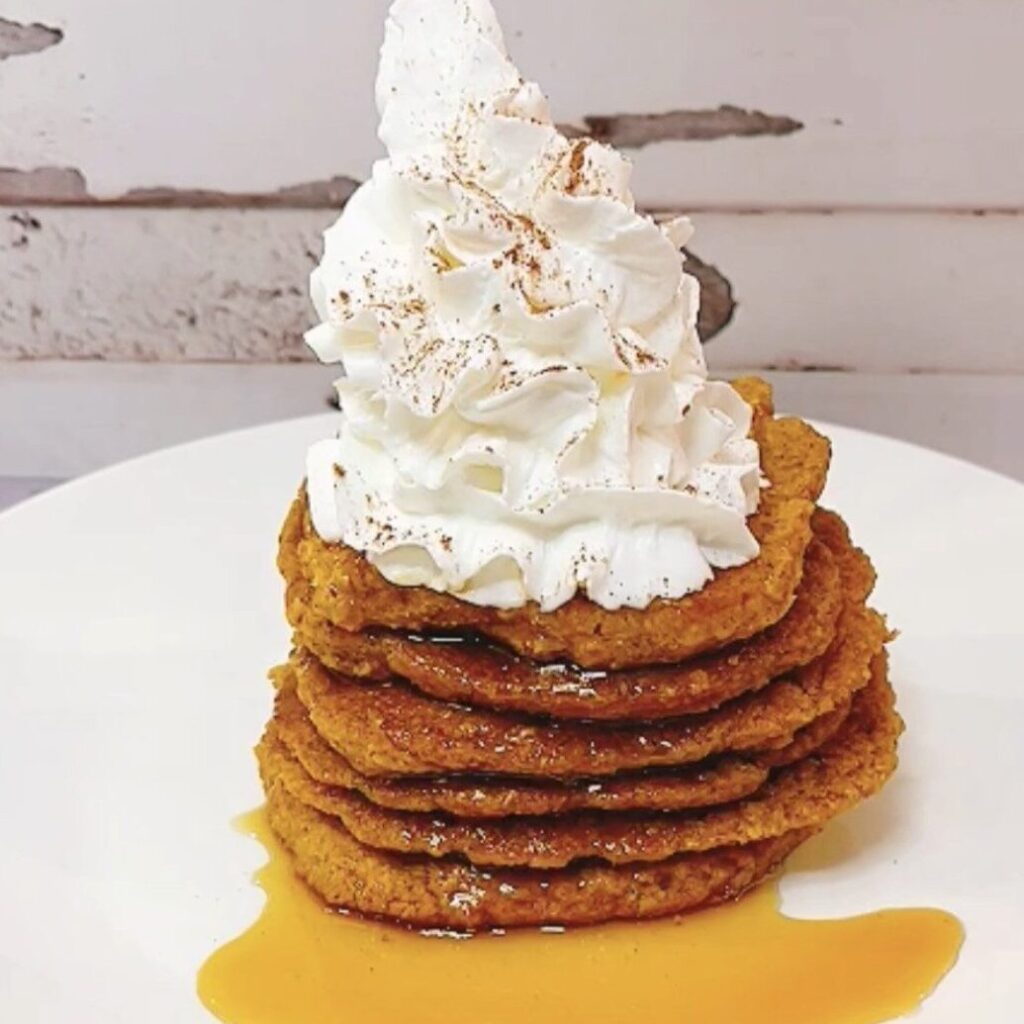 Pumpkin Smoothie
When you think of fall, what's the first thing that comes to mind? Pumpkin this, pumpkin that oh, and more pumpkin. That's what fall is all about! Yes, apple cider also makes the list but a smoothie that's pumpkin flavored is all the feels.
We typically use almond milk, but another amazing substitute would be coconut milk. This is a blend-and-go recipe so for those busy mornings when you are running to get out the door, try this one out.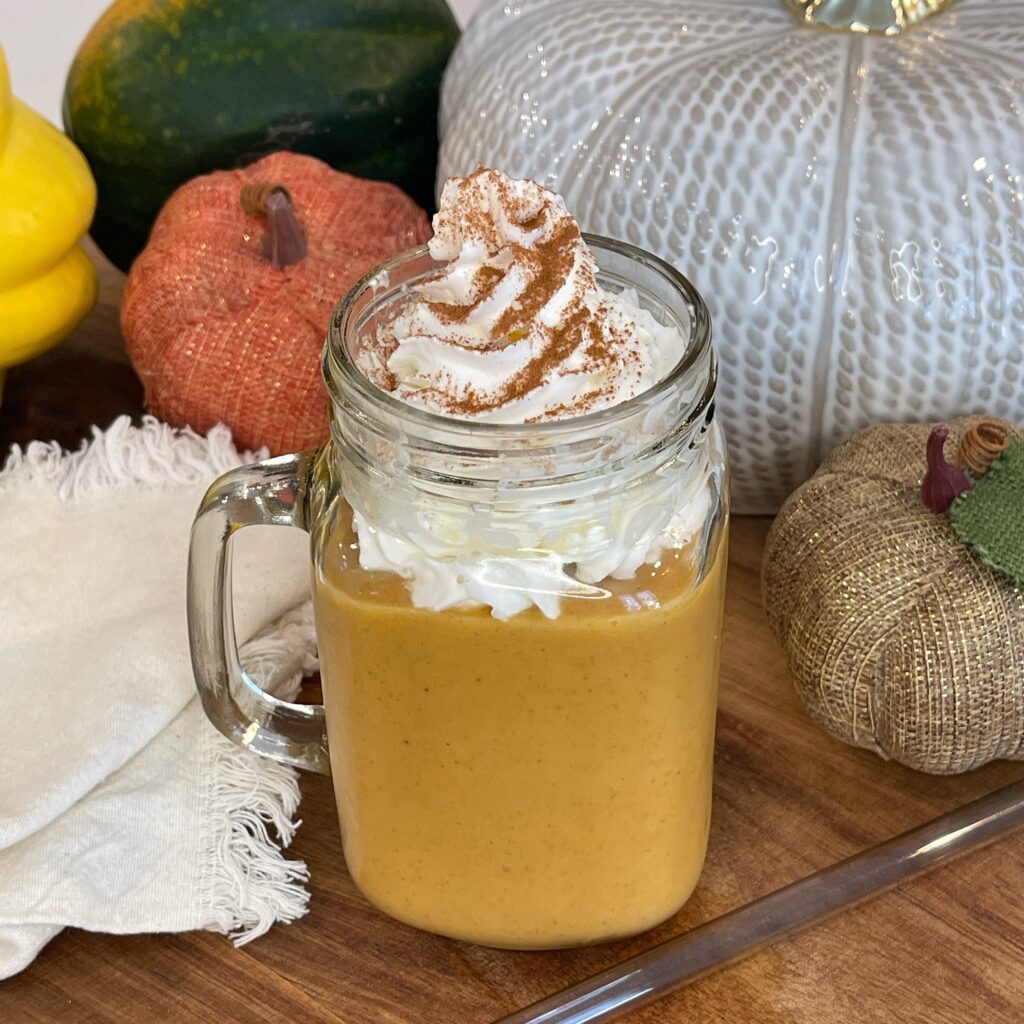 3 Ingredient Oreo Pie
We can end this without the super easy super delicious no bake 3 ingredient pie. Ending the 10 best fall recipes with one of the best! Fall has all the amazing holidays and whether you're hosting or having to bring a dish, this pie is delicious and a true crowd-pleaser. Did I mention that it is not baked and only 3 ingredients?
The cool whip gives such a creamy consistency that you'll be going back for seconds. Make a few and store them in the freezer. The day of just place in the refrigerator and you have a dessert that everyone will enjoy, especially the little ones. You can make the pie crust yourself or they sell pre-made.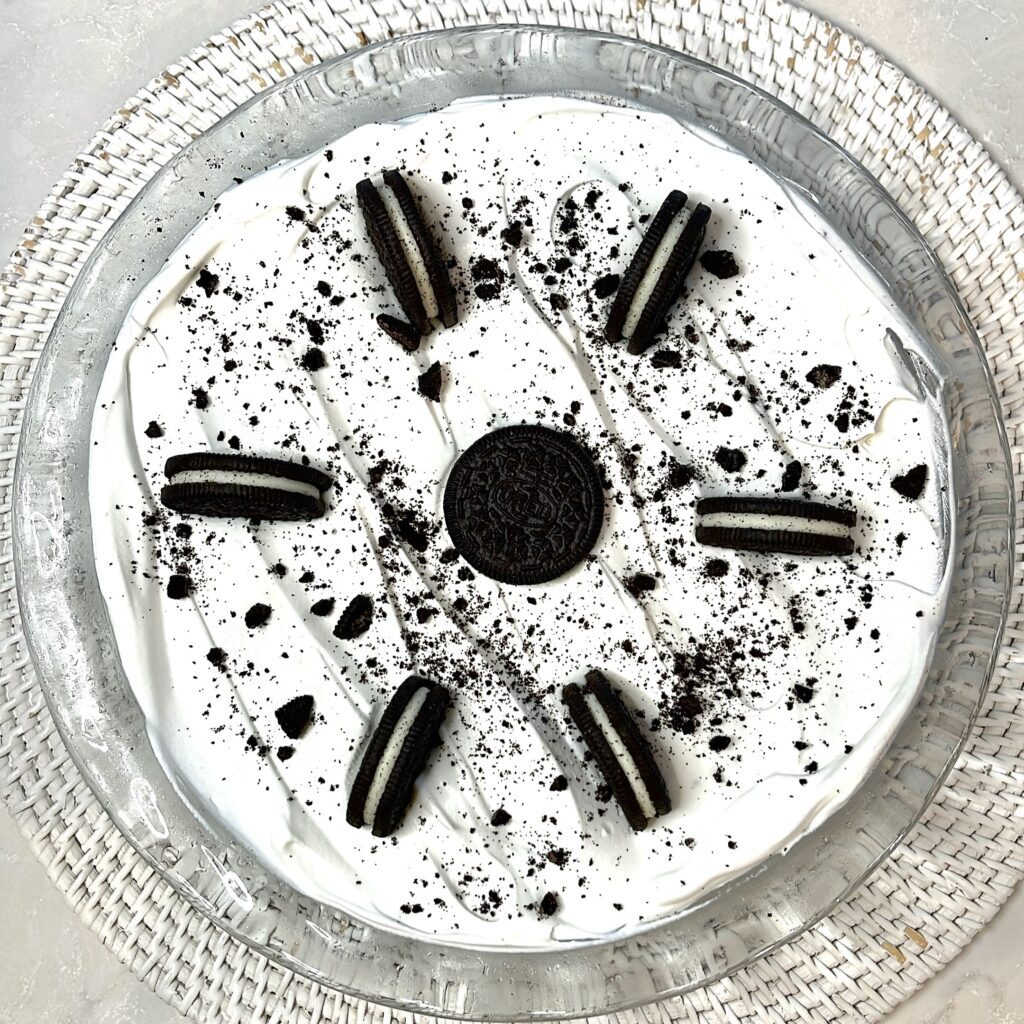 Looking for the Best Fall Dinner Side Dish?
With the changing of the leaves and cooler temperatures, it's time to start experimenting with new recipes and ingredients. Fall is the perfect time to get creative in the kitchen. Here are a few other fall side dish ideas. They are quick and easy!