A healthy alternative
When it comes to fried food, why not indulge and not feel guilty about it? These buffalo cauliflower air fryer bites are simple, delicious, and healthy!
If you're new to the air fryer trend, then get ready to fall in love! You can cook so many amazing recipes and enjoy them in a healthy way.
Other recipes:
Mango Salsa with Oven Baked Chips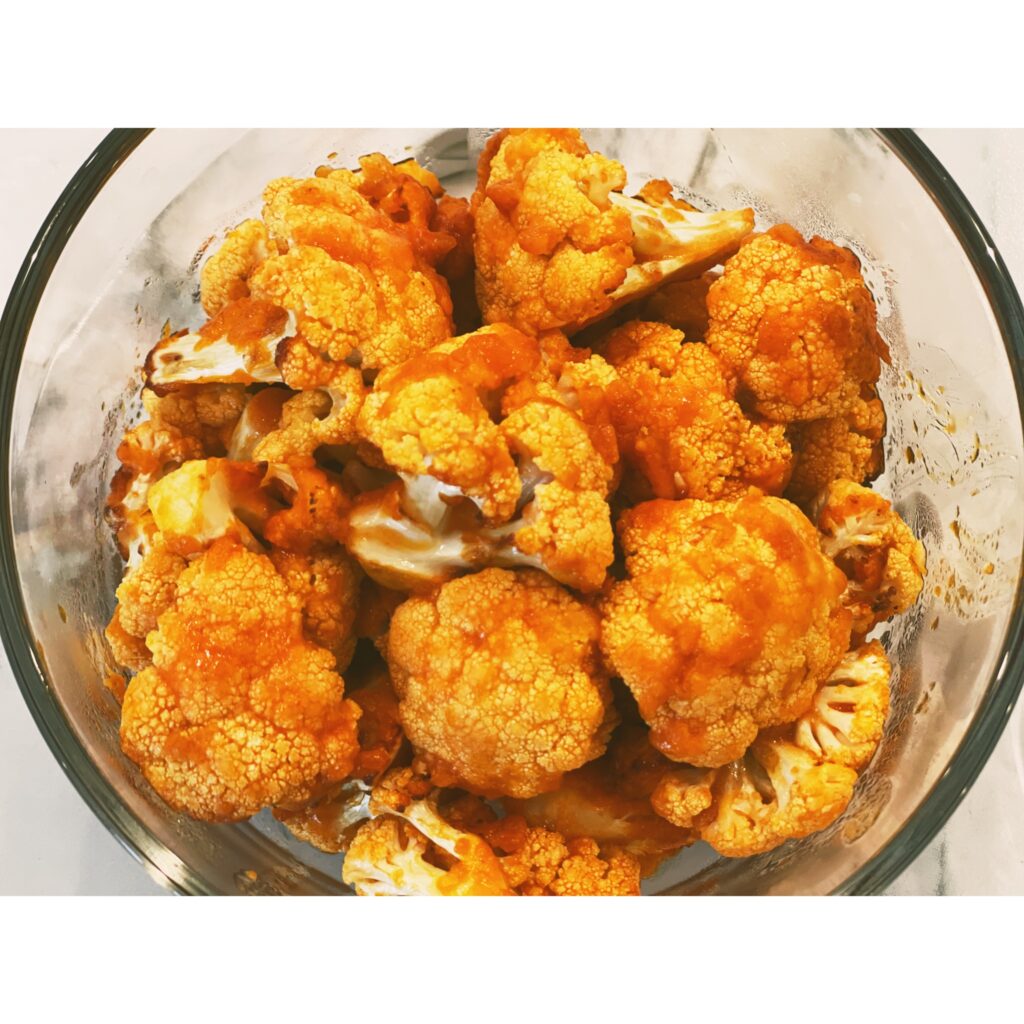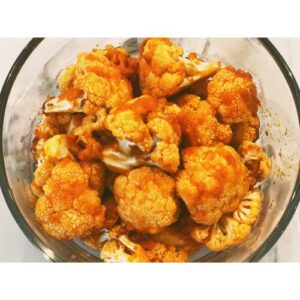 Air Fryer Buffalo Cauliflower Bites
Ingredients
1 whole cauliflower
1 stick butter
1/2 tsp worchestershire sauce
2/3 cup Frank's hot saucee
2 tbsp distilled white vinegar
3 tbsp flour all purpose
1/4 cup blue cheese dressing or ranch
1 cup sliced celery
Instructions
Preheat Air Fryer to 350 degrees
Sauce
In a medium saucepan on low heat, melt one stick of butter.

Add the worchestershire sauce, hot sauce and vinegar.

Cook on medium to med low heat until a simmer.
Cauliflower
In a large bowl separate the cauliflower in to bit size pieces.

Drizzle the hot sauce mixture over the cauliflower. Leave a small amount off to the side for dipping.
Cooking
Place the cauliflower in to the air fryer and cook on 350 degrees for 15 min. You can mix them up/flip them half way through.

Serve warm with the extra dipping sauce, blue cheese dressing and sliced celery.
Video