Crabmeat with endive salad is a delicious and healthy dish you can serve as an appetizer. The sweetness of the crabmeat pairs perfectly with the bitterness of the endive.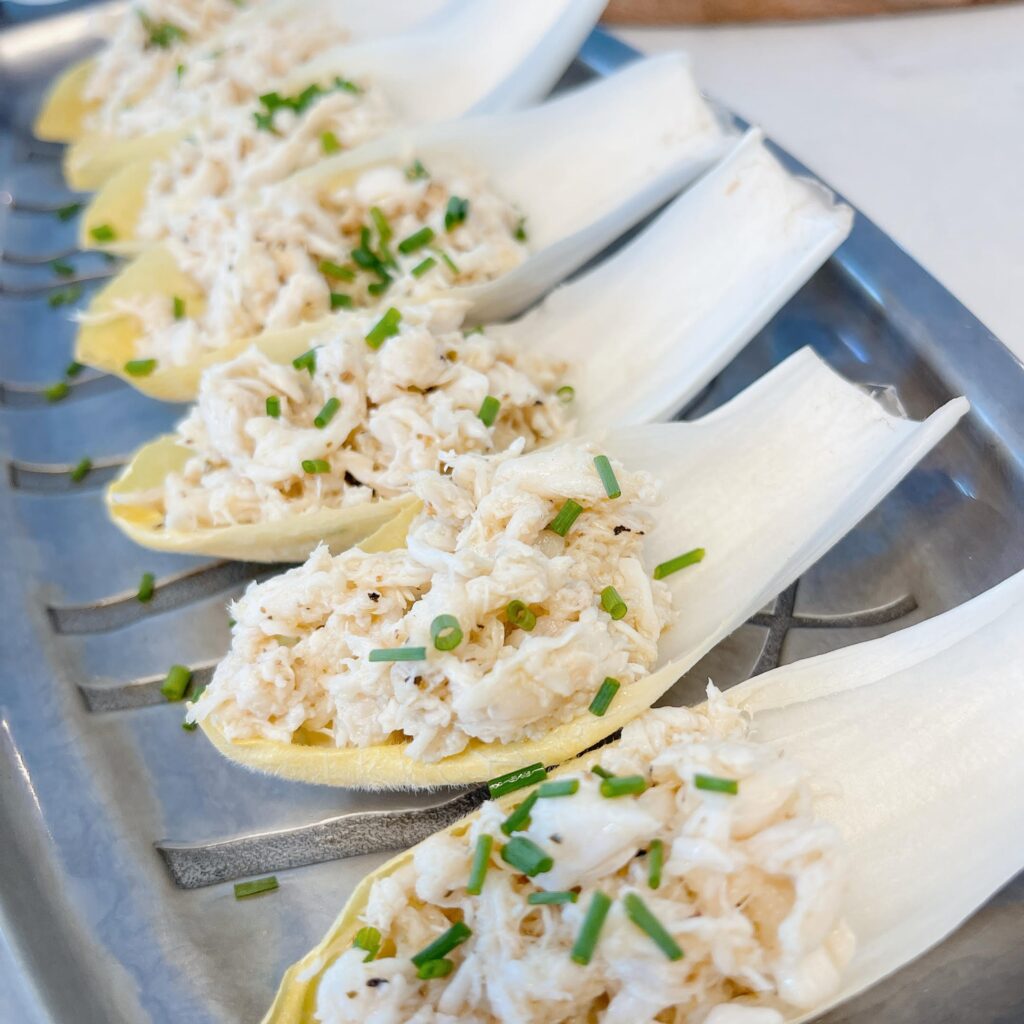 Have you ever been indecisive about what to serve when you're hosting? I LOVE to cook and enjoy our company when entertaining.
Preparing in advance is key to having things rum smooth. Keep it simple but delish! I have found that if you serve something fresh and unique, you'll be known for that dish!
This Crabmeat with Endive Salad is that dish! Your guests will go nuts.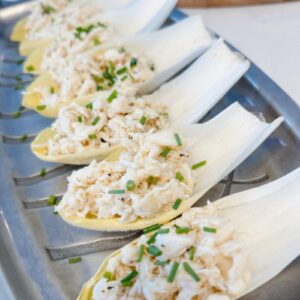 Endive with Crabmeat
Belgium endive leaves topped with fresh lump crab meat to make the perfect appetizer.
Ingredients
5 tbsp white wine vinegar
3 tbsp dijon mustard
1 tsp dried oregano
1/2 tsp salt
1/4 tsp pepper
1/2 cup extra virgin olive oil
24 oz lump crab meat, drained
8 heads Belgian endive
1 tbsp fresh chives
Instructions
In a bowl, whisk together the white wine vinegar, Dijon mustard, oregano, salt and pepper. Drizzle in the olive oil until well combined.

Add lump crabmeat to the mixture and stir until combined.With a tablespoon, scoop the crabmeat onto the endive leaves.Sprinkle with Chives.