This easy, smooth, and super delicious everything but the bagel hummus recipe takes little to no time to make.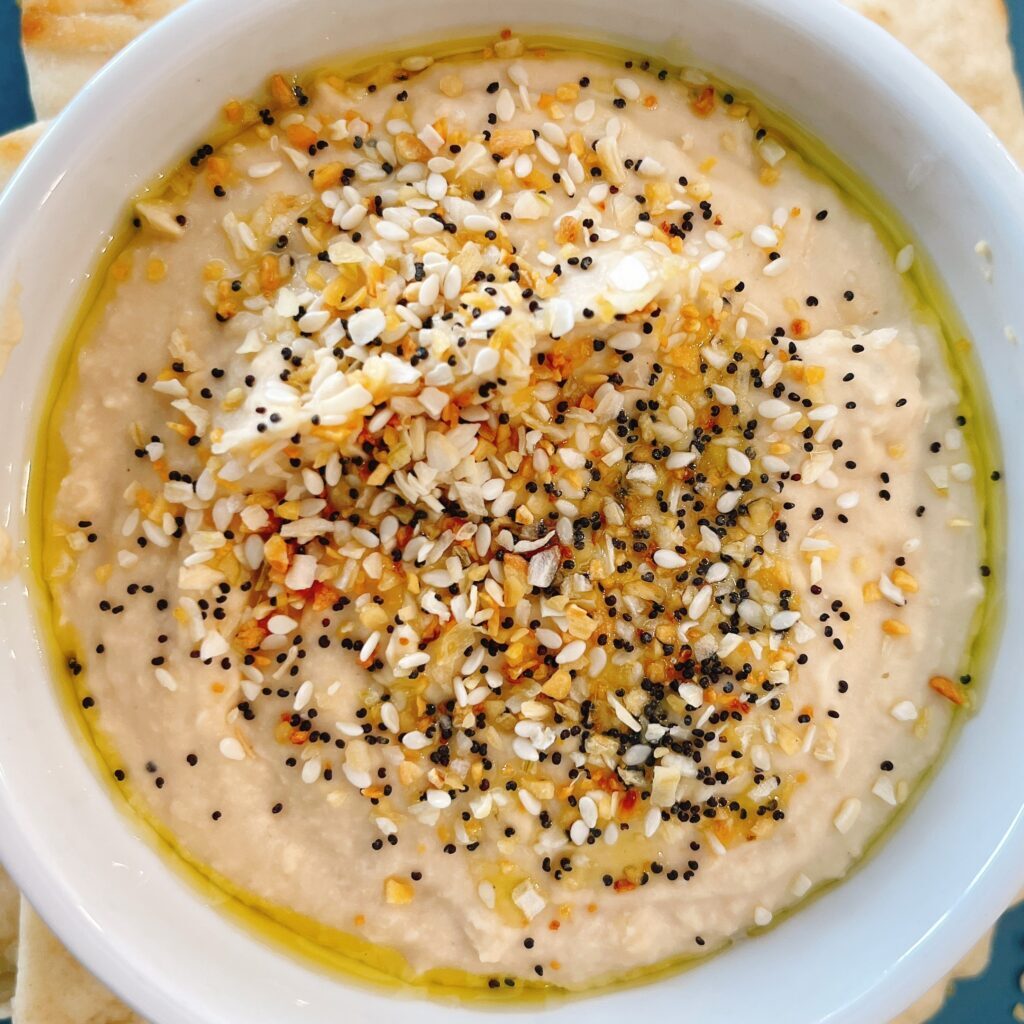 Chickpeas are a perfect addition to a healthy and well-balanced diet. They are plant-based proteins that are packed with a ton of nutrition. They are high in fiber which helps with excellent digestive health. Blending them into the perfect tasty hummus is a perfect everyday snack.
You can add it to a salad, or sandwich. My favorite is to just dunk your favorite pita bread in it. If you choose to make your own everything but the bagel hummus with homemade pita bread, you won't regret it.
Other recipes
Mango Salsa with Oven-Baked Chips
Mediterranean Salad with Chicken Meatballs
Greek Mediterranean Pasta Salad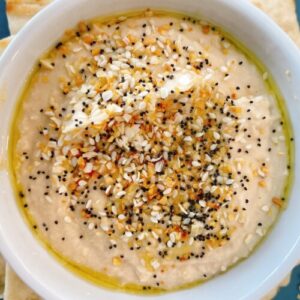 Everything but the Bagel Hummus
Homemade hummus made super smooth with every but the bagel seasoning.
Ingredients
1 15 oz can of chickpeas
1/4 cup olive oil
1/4 cup tahini
2 tbap water
2 tsp lemon juice
1 tbsp everything but the bagel seasoning
salt and pepper to taste
Instructions
Drain and rinse chick peas under cold water and strain.

Place chick peas in a pot and cover with water. Bring to a boil and cook for 15-20 minutes.

Drain Chickpeas and ass to food processor.

Add oil, water, lemon juice and everything but the bagel seasoning.

Blend until smooth consistency.

Scoop hummus into a bowl and sprinkle additional bagel seasoning on top.

Salt and pepper to taste.