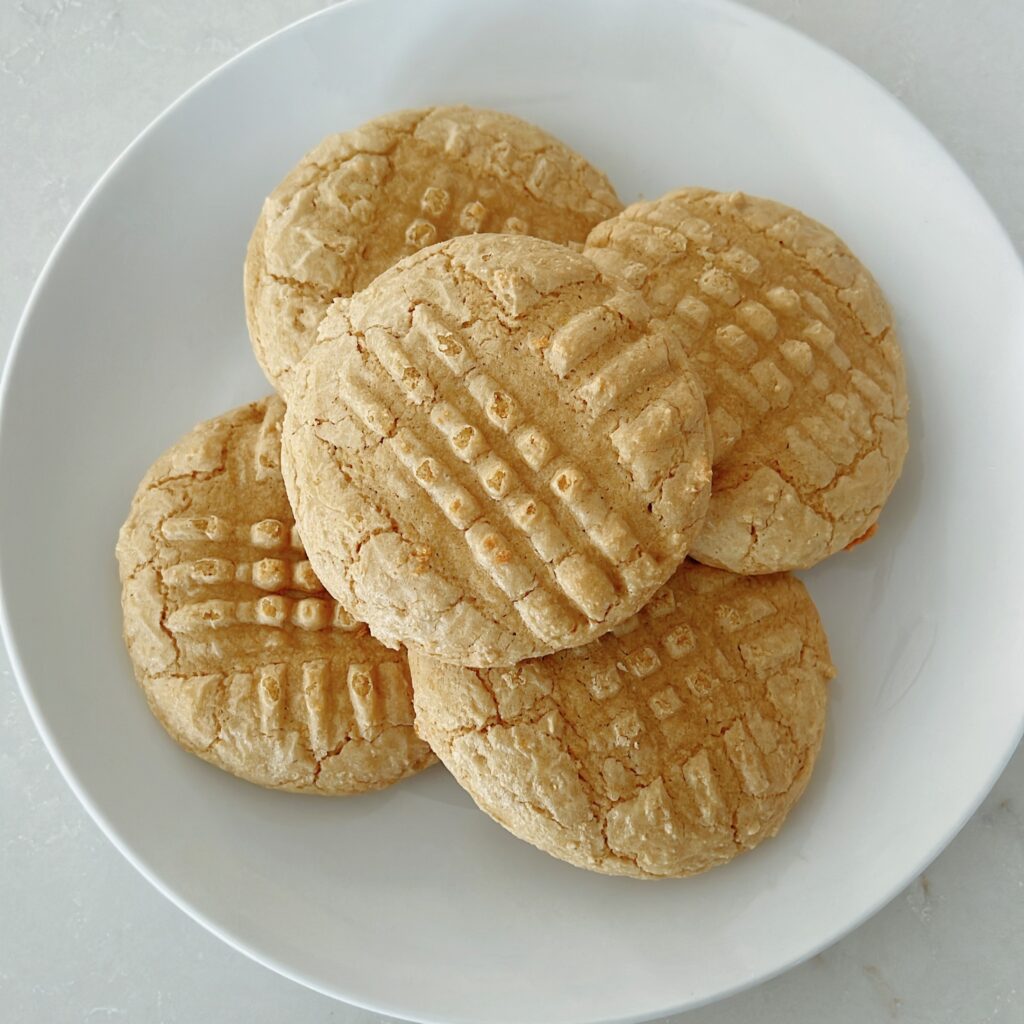 If you're looking for a delicious gluten free peanut butter cookie, then we have you covered. Our gluten-free peanut butter cookies are made with PB2 and brown sugar. They are soft and chewy on the inside, with a slightly crisp edge. Enjoy them as an indulgent treat or use them in your favorite desserts – either way, you won't be disappointed!
Bob's Red Mill Gluten Free 1 to 1 Baking Flour is our go-to for gluten free flour.
Disclaimer: This article contains affiliate links that I receive a small commission at no cost to you. However, these are merely the tools I fully recommend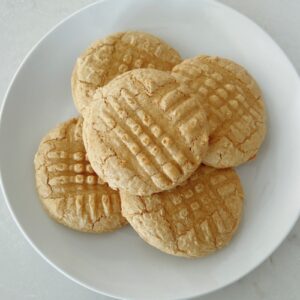 Gluten Free Peanut Butter Cookies
Ingredients
1 Egg
1 Egg yolk
1 cup Brown sugar
1 Stick Butter Unsalted, melted and cooled
1/2 tsp Vanilla Extract
1 ¾ cup Gluten Free Flour Bobs's Red Mill Gluten Free 1 to 1 Baking Flour is our favorite
1 tsp Salt optional
¾ tsp Baking soda
1 heaping tbsp PB2 powder
Instructions
Preheat oven to 350°

In a bowl, mix together the melted butter, 1 egg plus 1 egg yolk, brown sugar, and vanilla. Make sure the butter is cooled down so it does not cook the egg.

In a separate bowl, combine the flour, baking soda, salt, and peanut butter and mix until combined.

Mix the dry ingredients with the wet ingredients and stir until combined.

Refrigerate for 30 minutes or Freeze for 10 minutes

Scoop tablespoon size cookie balls onto a baking sheet lined with parchment paper leaving about a 2 inch space between each cookie.

Place a fork on top of the cookie slight pressing down to create fork lines.

Bake for 10-12 minutes or until edges are slightly brown.