Homemade mango chips and salsa is easy, fresh, and delicious. You can make it right away or in advance to enjoy it later. The ingredients pair perfectly. The lightly salted tortilla chips with the sweetness of the mango are really good. Using a lemon squeezer makes life easy as well.
Shrimp Linguini is also another amazing dish.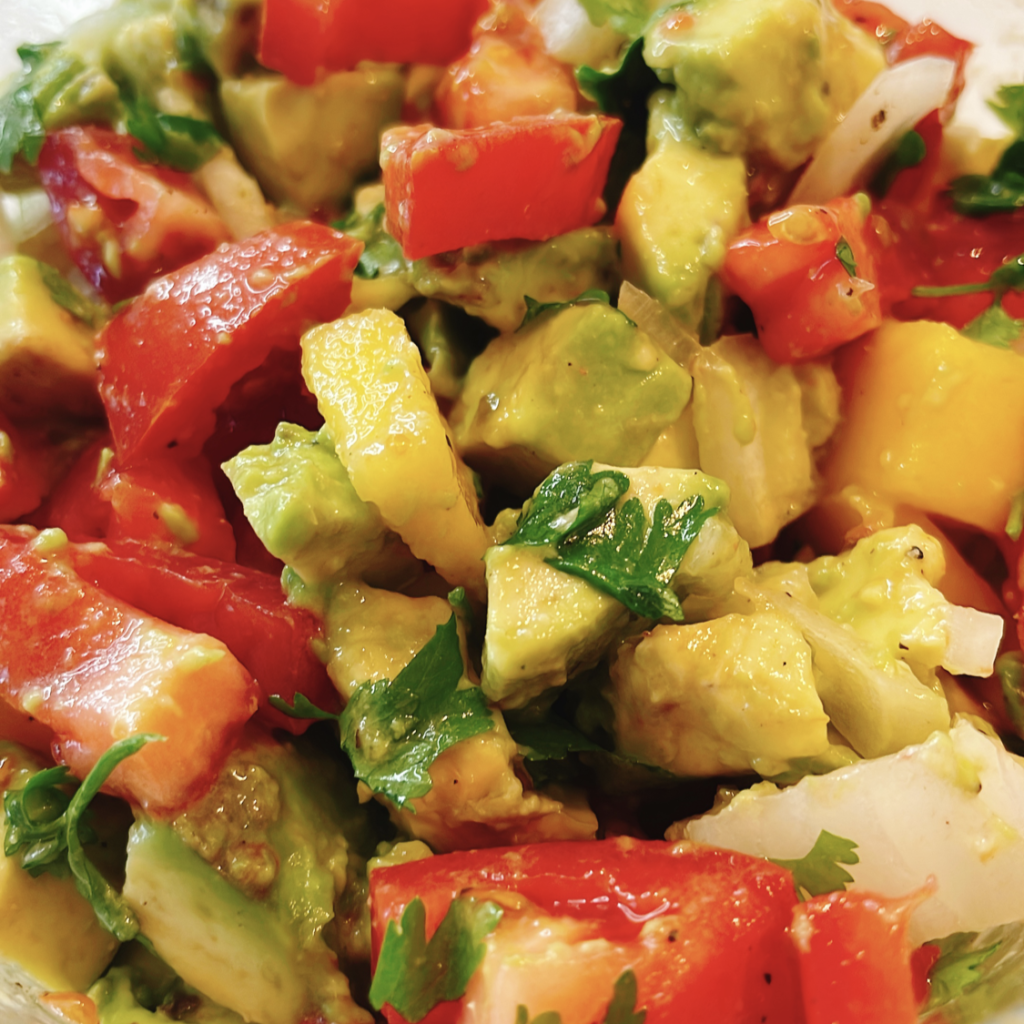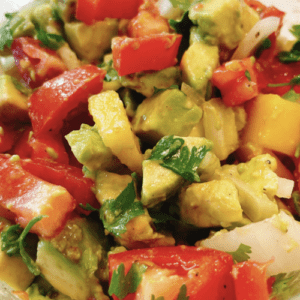 Mango Salsa with Oven Baked Tortilla Chips
Fresh mango, avocado and other ingredients that pair with homemade chips.
Ingredients
Salsa
2 ripe Mangos
2 ripe Avocados
1/2 onion White or Purple work well
3 tbsp cilantro fresh preffered but dried will work as well
1 Lime about 2 tbsp of Juice in total
salt and pepper to taste
Homemade Torilla Chips
6 Corn Tortillas Soft shell
2 tbsp Lime juice
2 tbsp taco seasoning or seasoning or choice
salt and pepper to taste
Instructions
Salsa
In a medium sized bowl, slice and dice mango.See attached video to see the easiest way to cut.

Slice and dice avocado and add to bowl.

Dice 1/2 of an onion and place in bowl.

Bunch up the cilantro and mince. Place in bowl.

Squeeze in the juice of 1 lime

Sprinkle in a pinch of salt and pepper to taste.
Homemade Tortilla Chips
Using a pizza cutter, slice the soft corn tortillas into 8ths.

Lay on baking sheet and spread out so they're not overlapping.

Sprinkle with seasoning and lemon juice.

Bake in oven for 8-10 minutes or until golden and crisp. (make sure to watch so they do not burn)

Remove from oven and sprinkle with salt and pepper.
Notes
The fun part of dips is that you can add so many unique ingredients.  If you want to add a protein, lump crabmeat or shrimp pair so well with the mango.