Sous vide cooking is a popular technique that has been around for decades but has recently gained more attention among home cooks. The process involves vacuum-sealing food in a plastic bag and cooking it in a precisely controlled water bath at a lower temperature for a long period of time. The outcome is perfectly cooked meat that is evenly cooked throughout and retains its natural flavors and juices.
We love to visit Own the Grill for all our steak and grilling resources. We also love to add a gluten-free potato side dish to this amazing recipe.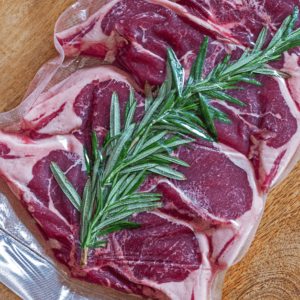 Sous Vide Round Roast
Sous Vide Round Roast is a great way to cook a beef roast to perfection,
Ingredients
4 lbs. round roast
2 teaspoons kosher salt
1 teaspoon black pepper
1 teaspoon garlic powder
1 teaspoon onion powder
1 tablespoon vegetable oil
Makes: 6inch6 x 6inch round, 1inch height
Instructions
Preheat your Sous Vide water bath to 135°F (57°C).

Season the round roast with salt, black pepper, garlic powder, and onion powder.

Place the seasoned roast in a vacuum-sealed bag and add a tablespoon of vegetable oil to the bag.

Vacuum-seal the bag using a vacuum sealer.

Place the bag in the preheated water bath and cook for 24 hours.

Once the cooking time is complete, remove the bag from the water bath and remove the roast from the bag.

Preheat your oven to 500°F (260°C).

Heat a skillet over high heat and add a tablespoon of oil. Sear the roast in the skillet for about 1-2 minutes per side.

Place the seared roast in the preheated oven and roast for an additional 5-7 minutes until the exterior is nicely browned.

Remove the roast from the oven and let it rest for about 10 minutes before slicing and serving.
Nutrition
Serving: 4g | Calories: 480kcal | Carbohydrates: 1.3g | Protein: 89.8g | Fat: 13g | Saturated Fat: 4.3g | Polyunsaturated Fat: 2.5g | Monounsaturated Fat: 4.8g | Trans Fat: 0.2g | Sodium: 1358.7mg | Potassium: 1685.4mg | Fiber: 0.3g | Sugar: 0.1g | Vitamin A: 2.7IU | Vitamin C: 0.1mg | Calcium: 23.6mg | Iron: 10.4mg