With gluten sensitivity on the rise, knowing what food is naturally gluten-free is vital. So the big question here is are potatoes gluten-free? The short answer is yes, potatoes are gluten-free!
Potatoes in their natural form are indeed gluten-free. Many grocery stores have a dedicated section for gluten-free products, which is fantastic, however, there are many foods that are gluten-free in their natural form.
Do Potatoes Have Gluten?
Potatoes are gluten-free. So in their natural form, they do not contain gluten. They are packed with vitamins and minerals like vitamin C and potassium and are low in fat and cholesterol.
It's important to understand that while potatoes are gluten-free, you need to be cautious of products you may add that have gluten-containing ingredients. Always check the label of ingredients you would like to add to your potato to be sure there are no gluten ingredients.
Best Gluten-Free Potato Recipes
We put a list together of our favorite gluten-free potato recipes:
Best Ingredients for Gluten-Free Potato Recipes
If you want to make the best version of your potato dish, stick with a few of these ingredients to be sure you're not using gluten-containing products Be sure to comment below if you have more favorite toppings. Most brands are gluten-free, but be sure to double-check the labeling.
Here is a list of gluten-free ingredients that you easily add to your potatoes:
Ingredients to Put on Your Potatoes. (Gluten-free foods)
Sour cream for baked potatoes

Olive oil for roasting

Herbs by themselves (many combination spices may contain gluten)

Butter for mashed potatoes or baked potatoes

Cheese for everything potato

Bacon for toppings

Pairing other vegetables like onions and carrots

Pairing with another starchy vegetable (not a wheat starch)

Tamari is like soy sauce but gluten-free

Ketchup for French fries
What is Gluten?
Gluten is a protein found in barley, rye, wheat, and other grains.   Many have found they're body has a gluten intolerance and choose a gluten-free diet.  Some also suffer from Celiac Disease, an autoimmune disorder in that gluten plays a major role.
Can Gluten Cause Cross-Contamination?
Cross-contamination can also occur with cooking equipment that was previously used with food that may contain gluten. You may want to consider using cooking tools that are dedicated to gluten-free options so nothing can be cross-contaminated.
For example, a seasoned cast iron skillet that has been previously used with gluten-containing products is not a skillet you would want to use to cook a gluten-free recipe. Cooking oil is also a common mistake people make, especially when eating out. If the same fryer oil is used to cook gluten-containing foods, it will cross-contaminate in your food if it's cooked in the same oil.
If possible, I would recommend a dedicated gluten-free fryer. This dual-bucket air fryer is a great option. A dedicated cast iron skillet as well if you cook a lot at home and want to avoid cross-contamination. Normal pots and pans can be scrubbed and washed well where equipment like these is left to season.
Ingredients to Watch When Gluten-Free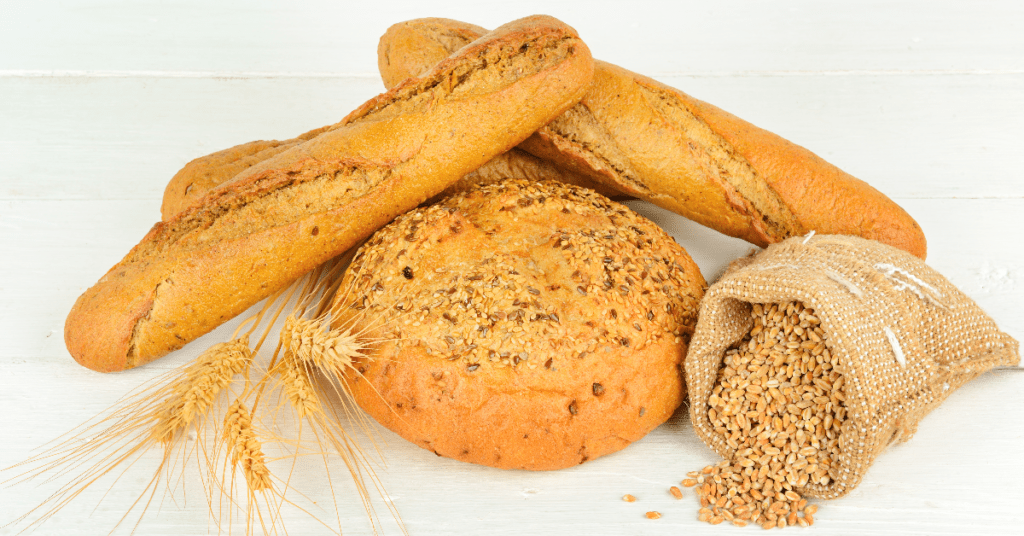 A lot of gluten-containing foods have wheat, rye, or barley. Make sure to check the ingredient label or opt for a gluten-free version. We put together a list of common gluten foods you want to check before enjoying,
List of Gluten-Containing Ingredients
Brown gravy for mashed potatoes

Malt vinegar for french fries

Soy sauce (use tamari instead)

Store-bought marinades

Combination spices

Worcestershire sauce

Barbeque sauce typically has Worcestershire sauce in it
Other Gluten-Free Products
If you want to add flour to a recipe, you can use potato flour, almond flour, or gluten-free flour. We absolutely love Bob's Gluten-Free All Purpose Flour. You really can't tell the difference at all. It's the best!
Wheat flour would be a flour you want to avoid. Luckily, potato flour and other gluten-free flours are great alternatives. 
Rice is a great gluten free grain is you're looking to switch things up. You can also enjoy quinoa, which is a gluten free carbohydrate.
Processed foods can be tricky when following a strict gluten-free diet. You always want to ask if your mashed potatoes are gluten-free. For example, instant mashed potatoes are quick and easy and since they are potatoes you immediately think they're gluten-free, however, unless the packaging specifies you are better off making them from scratch.
Bread plays a huge part in gluten.  Potato bread shouldn't contain gluten but unfortunately, it does. Make sure to read labels and only purchase gluten-free bread.  Watch out for those hidden gluten ingredients.