A gluten-free diet does not have to be restrictive or boring. There are plenty of gluten-free carbs available that are healthy, nutritious, and delish!
What are Gluten-Free Carbs?
Gluten-free carbs are carbohydrates that do not contain gluten, a protein found in wheat, barley, and rye.
If you're following a gluten-free diet, you might be wondering what carb options are available to you. Here are some of our favorite gluten-free carbohydrate options with recipes linked below:
Quinoa is a seed full of protein, fiber, vitamins, and minerals. Quinoa is an excellent gluten-free carbohydrate. Cooked quinoa is made just like rice and is popular in salads, soups, and stir-fries. Recipe by danielsplate.com.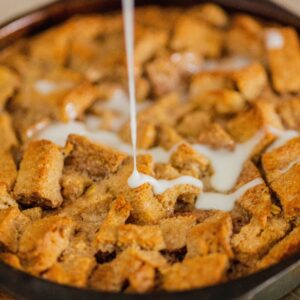 Sweet potatoes are a great source of complex carbohydrates. They are packed with fiber, and vitamins A and C. Potatoes are one of our favorite gluten-free foods and can be made in a variety of dishes. You can roast, mash, bake, grill, or air fry got the perfect sweet potato.  
All types of rice mixes are gluten-free grains that are packed with nutrients such as fiber, protein, magnesium, and selenium. Some of our favorites are wild rice, brown rice, and white rice. Puffed rice cereal is a great substitute for gluten-free cereals.  You can add to your stir-fries, salads, soups, sushi, poke bowls, and other rice dishes. Recipe by thewellnesswalnut.com.
Buckwheat is not related to wheat and is completely gluten-free. It's a seed that's often used as a flour substitute in gluten-free baking. Buckwheat is packed with protein, fiber, vitamins, and minerals. Our favorite time to whip up this amazing recipe is when we're camping. We love using our travel griddle to cook the perfect breakfast. Recipe by healthygffamily.com.
Oats don't naturally contain gluten, however, it's very important that you read the label. Many facilities that process wheat, barley, and rye, also process oats. This can lead to cross-contamination. Look for products labeled gluten-free.
Corn is one of many veggies that are gluten-free carbohydrates. It can be used in many different forms, including cornmeal, corn flour, and cornstarch. It's a great source of complex carbohydrates, fiber, vitamins, and minerals.
Millet is a gluten-free whole grain that's been linked to numerous health benefits, such as improved digestion, heart health, and blood sugar control. It has a slightly nutty flavor and can be used in a variety of recipes both sweet and savory. Recipe by justwhatweeat.com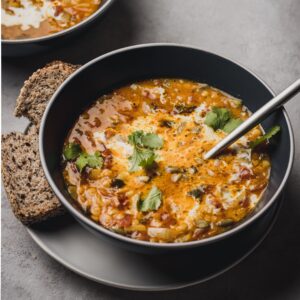 Legumes such as lentils, chickpeas, kidney beans, and lima beans are great sources of complex carbs. They're also packed with vitamins and minerals, including iron and folate. Legumes are popular in soups, stews, and salads.
Fruits are naturally gluten-free. Fruits such as apples, bananas, and berries are great sources of complex carbohydrates. All natural fruits are good to enjoy. Whether you choose fresh fruit or frozen fruits, they are perfect gluten-free carbohydrate options. Recipe by iowagirleats.com.
Vegetables are also naturally gluten-free. Some of the best options include leafy greens like spinach, kale, and lettuce. Cruciferous vegetables like broccoli, cauliflower, and cabbage are also perfect gluten-free carbohydrate sources.
Other great gluten-free starchy vegetables include carrots, potatoes, peppers, onions, garlic, and mushrooms. Whether eaten raw or cooked, these vegetables provide a healthy and delicious addition to a gluten-free diet.
Gluten-free pasta is typically made with gluten-free alternatives such as rice flour, corn flour, or potato flour. We love starchy foods that we can still enjoy.
Many stores are up to date with gluten-free substitutes including gluten-free pasta. Barilla makes a great choice. You can also purchase gluten-free noodles for soups on those chilly days.
If you're planning to make your own pasta, baked goods, or gluten-free bread, then we have found Bob's Gluten-Free Flours has the best taste. Honestly, you barely notice the difference.
What is Gluten?
Gluten is a protein found in many grains, including barley, wheat, and rye. It acts as a binder and provides "stretch" to the dough. Many carb-related foods are linked to gluten, but we will tackle all the amazing carbs that do not contain gluten.
Why Choose Gluten-Free?
Gluten-free diets have become increasingly popular over the past few years and for good reason. Many people suffer from gluten intolerance, also known as celiac disease, which can cause a range of uncomfortable symptoms such as bloating, and abdominal pain. Others choose to eliminate gluten-containing foods for various health reasons such as having a wheat allergy, working towards a healthy digestive system, or other personal preferences.
Should I Choose a Gluten-Free Lifestyle?
The decision to follow a gluten-free lifestyle is a personal choice, especially if you have a non-celiac gluten sensitivity. It's essential to consult with a healthcare provider or registered dietitian to ensure that you are meeting all of your nutritional needs.