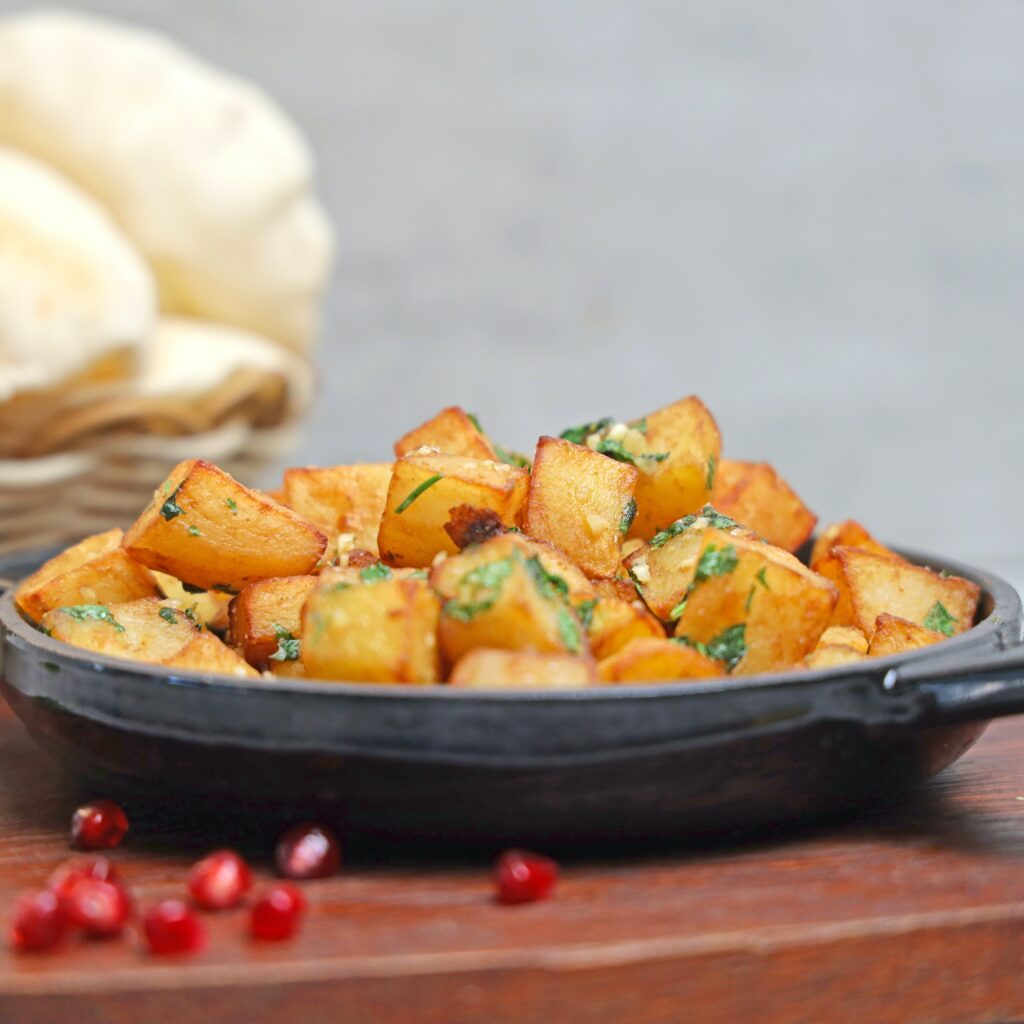 The best breakfast hashbrowns are a must to enjoy a delicious breakfast. They are classic and delicious breakfast dishes that can be customized to suit any taste preferences. They are typically made from diced or sliced potatoes. It's best to cook them in a non-stick skillet with oil or butter until they are crispy and golden brown.
How Do You Make Breakfast Hashbrowns?
There are many different ways to prepare breakfast potatoes. Different regions may have their own unique twists on the dish. Some common variations include onions, bell peppers, and garlic. Herbs and spices like paprika or cumin also add extra flavor.
1. Types of potatoes
There are many types of potatoes that can be used to make breakfast potatoes. Yukon gold potatoes are my go-to potato because they have a high starch content and crisp up nicely in a non-stick skillet. Sweet potatoes can also be used for a sweeter and slightly healthier twist on the dish. Below we shared our favorite sweet potato breakfast hash!
2. Cooking Techniques
There are several techniques you can use to cook breakfast potatoes. Some methods include boiling the potatoes before frying, microwaving them to soften them up, or par-cooking them in the oven before finishing them in a skillet. We chose to keep this recipe a simple one-pot dish. Adding a little water to the pan with a lid can help speed up the process of softening the inside while also finishing them with a crisp.
3. Variations
Breakfast potatoes are a popular dish in many regions of the world, and there are several variations that are unique to different areas. For example, I live in the southern part of the United States. You may find breakfast potatoes that are seasoned with Cajun spices or served with gravy. In the UK, fried potatoes are often served with a traditional full English breakfast.
4. Serving suggestions
In addition to being a great side dish for breakfast, I love to serve breakfast potatoes as a main dish or even a snack. For example, you could top them with poached eggs and hollandaise sauce for breakfast eggs Benedict, or serve them with salsa and guacamole for a Mexican-inspired breakfast bowl. The best breakfast hashbrowns in my opinion are Delighted Meal's very own sweet potato hash and eggs!
Other Recipes to Enjoy
Air-Fryer Roasted Red Potatoes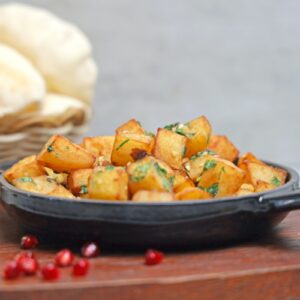 The Best Breakfast Hashbrowns
Ingredients
2-3 Yukon gold potatoes you can also use russet or sweet potato
2 tbsp Olive oil
1/2 Yellow onion diced
1/8 cup Water
1 cup Breakfast ham diced
2 tbsp Chives optional
Instructions
Wash the potatoes and pat them dry with a towel. Dice the potatoes into 1/2 inches cubes. (you can keep the skin on)

Using a large non-stick pan heat 2 tbsp olive oil.

Add the diced potatoes and saute for 3-4 minutes or until the onions are translucent and soft. Remove and set aside.

Add in the potatoes and stir so the oil is evenly coated on all of them.

Cook stirring frequently until all potatoes are lightly browned on each side.

Add the water and cover for 5 minutes. (open the lid and stir a few times to keep the potatoes from sticking)

Once the water has evaporated, add back in the cooked onions and the diced ham, salt, and pepper.

Turn up the heat to medium-high and cooking stirring frequently until the ham is slightly browned and the potatoes are crisp.

Remove from burner and sprinkle chives (optional)

Serve warm and enjoy!
Nutrition
Serving: 1g | Calories: 295.7kcal | Carbohydrates: 20.6g | Protein: 15.2g | Fat: 17g | Saturated Fat: 4.5g | Polyunsaturated Fat: 1.9g | Monounsaturated Fat: 9.8g | Cholesterol: 36.7mg | Sodium: 708.5mg | Potassium: 637.9mg | Fiber: 1.7g | Sugar: 1.3g | Vitamin A: 66.6IU | Vitamin C: 8mg | Calcium: 22.8mg | Iron: 1.5mg